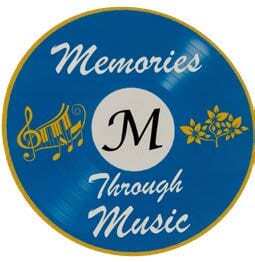 A program to support Masonic Homes Kentucky's
Music Program
Most Worshipful Ernest Jackson, Grand Master, and First Lady, Jackie Jackson
Dementia is a horrible disease. Music is an essential to the overall wellbeing of MHKY residents. Music is among one of the very last memories that fades with dementia. Residents will respond with facial ex- pressions, body language, hand gestures, and mouth movements with words. Music sparks memories of times that residents largely respond with positive emotions, joy, laughter, and enthusiasm.
Music is one of those perfect mediums where the generations come together without barriers. That is why it is such a great way to bring the families together. Resident's children and grandchildren are incredibly open to attending musical entertainment with their family members. MHKY has brought live entertainment to the residents, such as, Ballet, Flamenco and Middle Eastern music. As well as spot- lighting a variety of musical instruments such as cello, violin, guitar, piano, and a variety of handheld instruments for interactive expression.
Music is a cornerstone to any well-balanced life enrichment.
Ernest and I are aware the importance, music therapy can have on a person, who has been diagnose with dementia. With the entertainment of music our family was able to watch how exciting, our Mom would become while listening to music. Mom would be able to sing the words of songs, using facial expressions, while moving her body to the music. In that moment while Mom was listening to music, our family knew in our hearts, Mom was happy. As, a family we were able to make "Memories Through Music".
We feel strongly about supporting Masonic Homes Kentucky's Music Program therefore, we have cho- sen to establish a program for 2020-2021 "MEMORIES THROUGH MUSIC." Our goal is to raise approximately $20,000 to help with Music Program. Also, a special lapel pin which will be available for a small $10.00 donation. In addition, lodges, companies, and other individuals may simply make a fi- nancial gift to the program. All gifts are welcome and very much appreciated. Please join us in keeping the Residents of MHKY making, Memories Through Music with their children, grandchildren, friends, and family members.
God Bless each one you, who cares enough to help others.
Ernest and Jackie Jackson