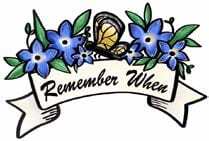 A program to enhance the quality of life for Masonic Communities Kentucky residents living with dementia.
Most Worshipful Grand Master Gary C. Rose and First Lady Oletta Dunn
Since 1867, the Masonic Homes, now the Masonic Communities Kentucky, have cared for adults
and children, with particular attention on their quality of life. In recent years, as our lifespans have continued
to increase, the Masonic Communities have seen a greater need for programs requiring dementia
care. As a Masonic Communities Board member, I know that their goal has always been to provide
the highest quality of care possible, with dignity and respect for the individual.
My father, Robert C. "Bobby" Rose, a 67 year Mason, died on September 1, 2012. Dad had suffered
from Alzheimer's Disease/dementia for almost twelve years. My two sisters, Kathryn and Nellie, and
I, cared for Dad at his house, and Nellie's house, during his illness. We were greatly assisted by his
eight granddaughters, his nieces, his nephews, and other family and friends. He was a quiet, gentle
man, and never became violent or disruptive, or tried to run away. It was with a labor of love that we cared for Dad.
Miss Oletta's mother, Naomi Dunn, currently suffers from demetia. She is being cared for at home
by Oletta's father, Ollie Dunn, along with their children, grandchildren, and great-grandchildren.
Sharing this difficult time with Miss Oletta has brought back memories of my family's struggles to
care for Dad. Miss Oletta and I learned that connecting with someone with dementia is not always
easy. Keeping them stimulated cognitively, physically, emotionally, and spiritually, is difficult at best.
Home care is not available to all families. Many of the afflicted receive care in a setting like the Masonic Communities.
For these reasons, we have chosen to support a program for Masonic Communities residents we call
"Remember When." This program focuses on mobile interactive computers and touch-screen devices
that allow dementia residents to make the most of their communication and interaction capabilities, and
to do so pleasurably, engagingly, and without frustration. The systems are built on a picture-based,
touch screen interface that allows users to simply "touch" their way to find engaging, educational,
spiritual, and personalized content that is appropriate to their level of ability, such as e-mail, and web
cams to connect with loved ones, and enjoying mind-stimulating activities while improving hand-eye coordination.
Our goal is to raise approximately $27,000.00 to purchase two of the portable units, which can be
moved to resident rooms as needed. To help reach our goal, we have designed a special lapel pin,
fashioned after the famous "Forget-Me-Not" flowers and a butterfly, which will be available for a $10.00
donation. In addition to the pin, lodges, companies, and others may simply make a financial gift to the
program. All gifts are welcome and very much appreciated. I hope you will join Oletta and me in this exciting venture!
Thank You for caring enough to help others.
Oletta Dunn and Gary C. Rose